Engage, Grow, Target and Convert with BuzzMail Email Marketing
Get ready to say goodbye to pricey email services.  Build powerful and effective marketing campaigns based on customer behavior to get the best results. 
Find out what all the buzz is about!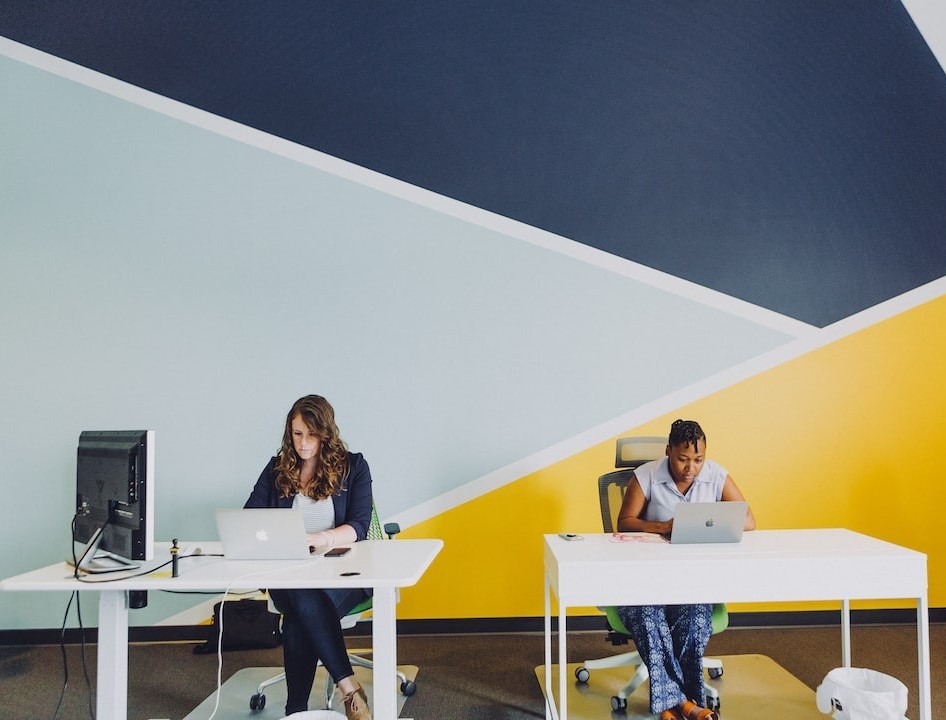 95% of Marketers who use generative AI for email creation rate it "effective."
Did you know that 88% of users agree that they are more likely to respond to an email favorably if it looks like it was created for them?
Engage Customers. Build Powerful Campaigns.
Buzz Mail software offers you comprehensive insight reports, daily tracking and statistics reporting, advanced email template builder, mass email sending, and multiple themes to build powerful campaigns.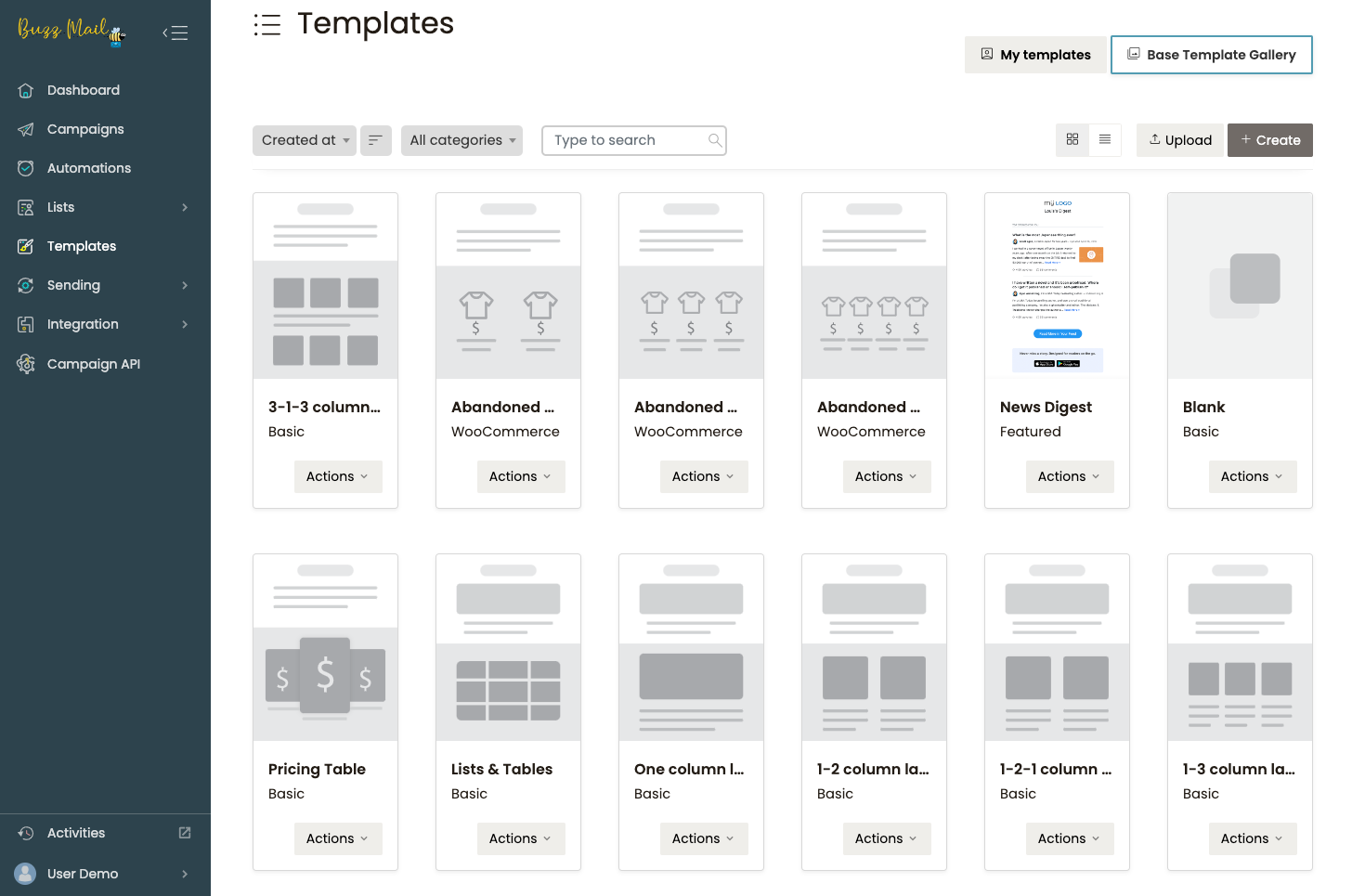 Build powerful and effective email campaigns utilizing the advanced drag and drop Campaign Builder or by leveraging pre-designed templates. Whether you are a novice or an expert, Buzz Mail's easy to use builder gives you the flexibility to design beautiful branded emails that will grab your audience's attention.
Drag and Drop

Pre-designed templates

Image gallery

Flexible branded emails
With AI algorithms including chatGPT, you can confidently craft compelling email content that resonates with your subscribers. The multi-model content generator ensures that your emails stand out in crowded inboxes, boosting open and click-through rates.
Subject line generation

Subject line score

AI Email Generation

Spam Score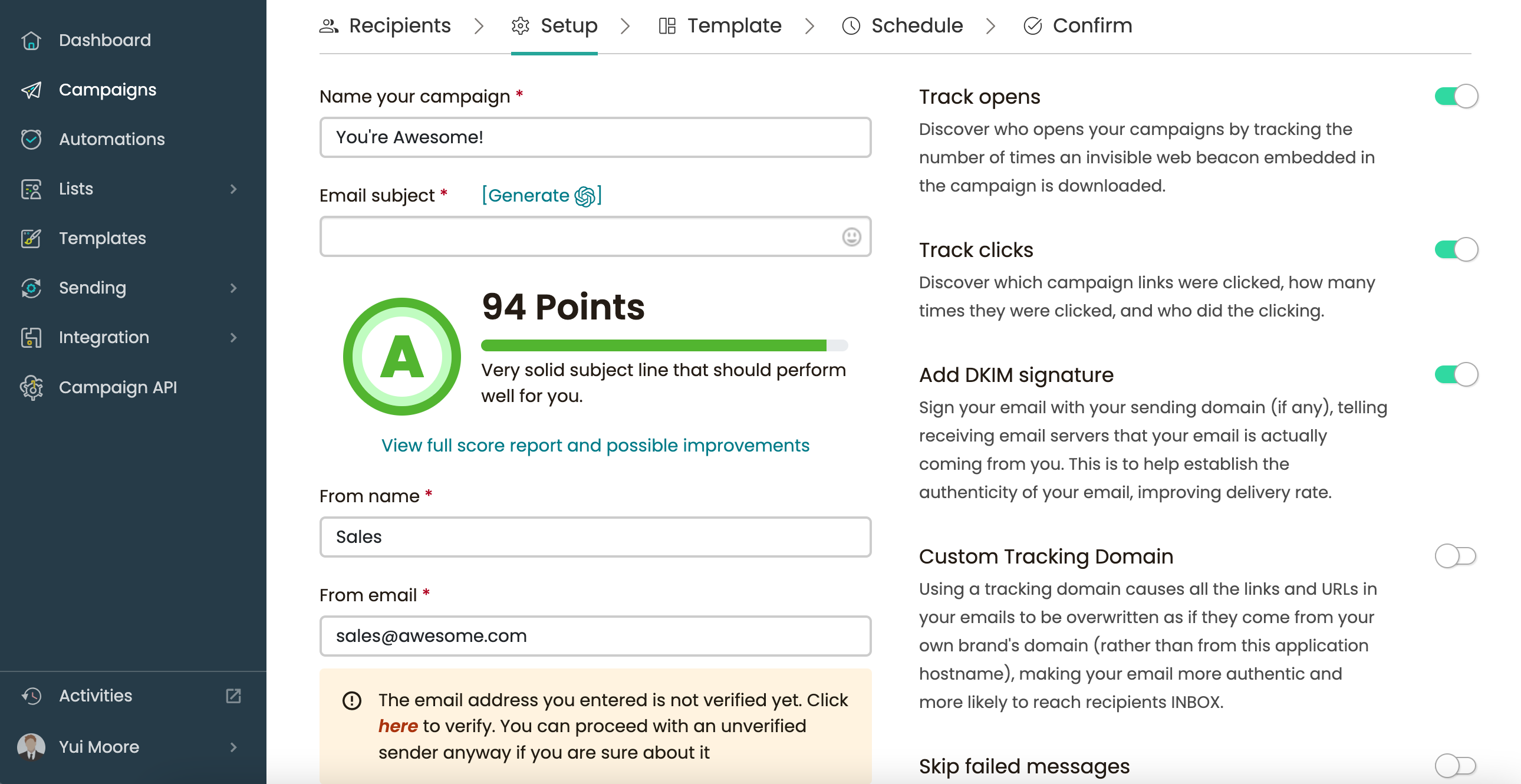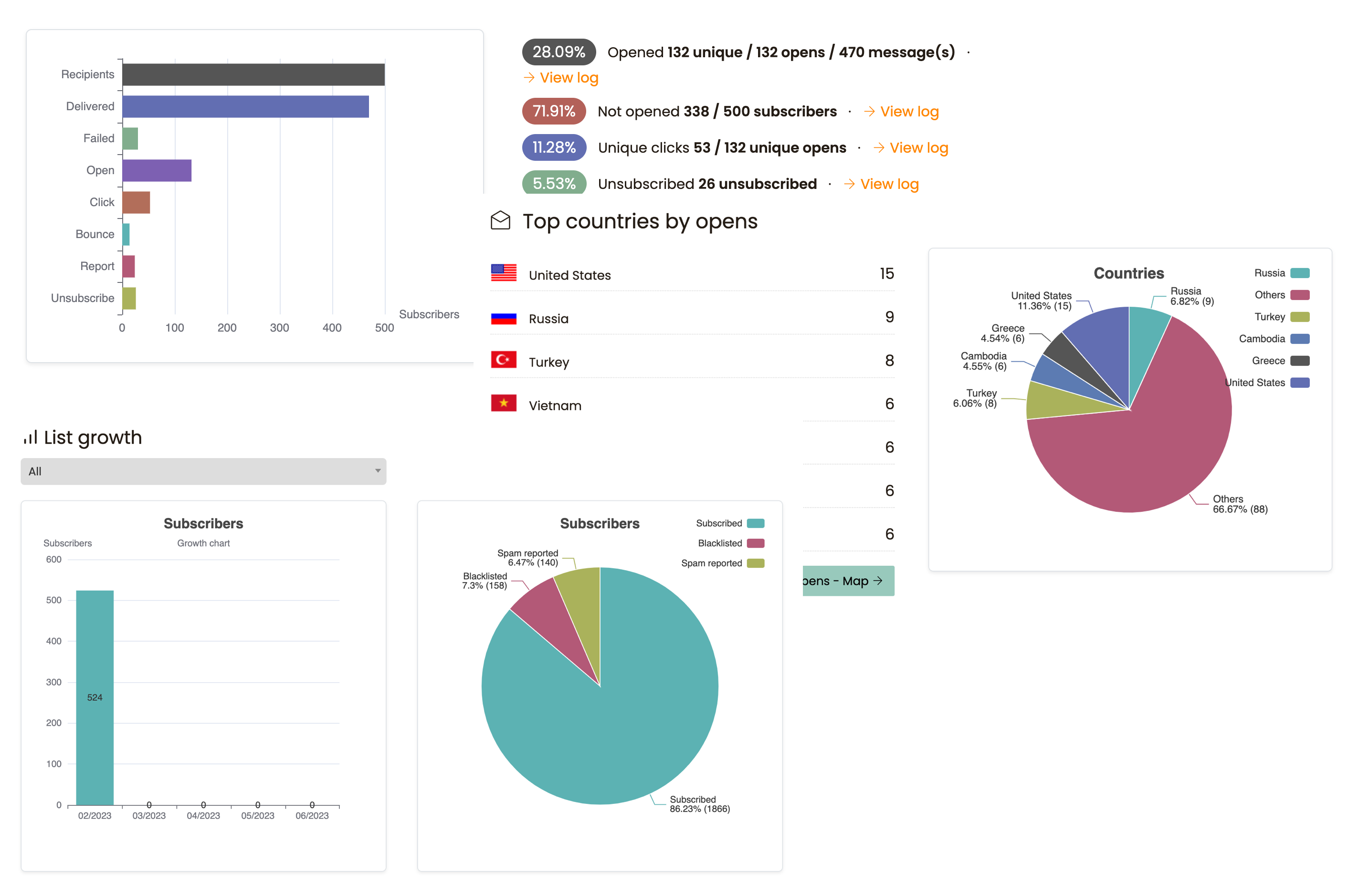 Engage with your audience and boost customer loyalty by effectively segmenting. There is nothing more exciting than getting an email that feels like it was created just for you. Segmenting your audience into smaller groups allows you to better personalize content and improve conversion.
Build better engagement 

Improve customer satisfaction

Create engaging email template

s
Automation allows you to send the right emails to the right customer at the right time! Convert prospects into customers by sending relevant emails based on events and triggers. Evaluate the effectiveness of your camapigns with access to reports that track performance and determine success rate.
Maintain engagement with prospects and existing customers

Increase efficiency

Make informed decisions based on real-time data to improve the quality and effectiveness of your campaigns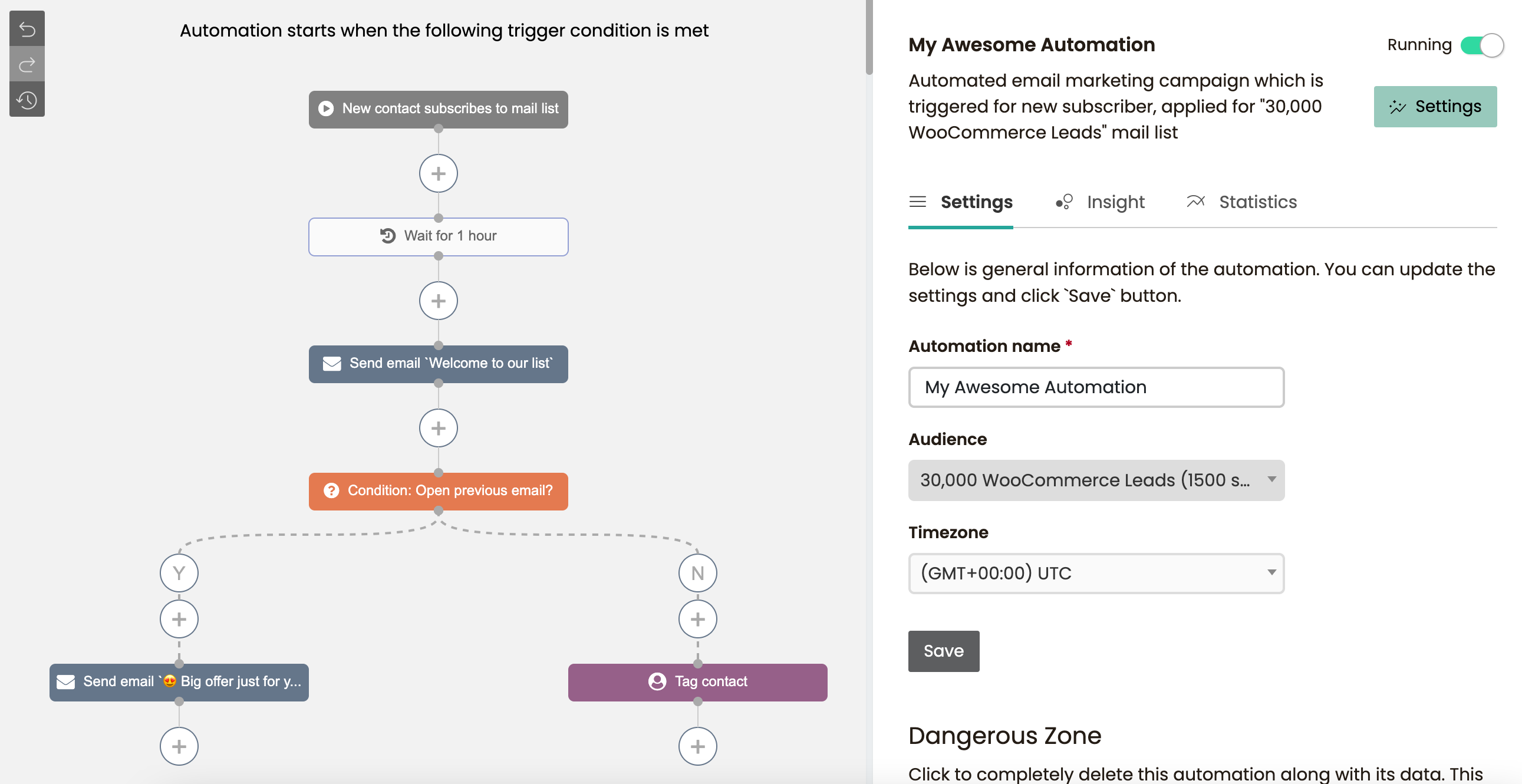 DAILY EMAIL USERS IN 2023
AND RISING
ESTIMATED REVENUE FROM EMAIL MARKETING BY 2023
PEOPLE BUY FROM EMAIL AT LEAST ONCE A MONTH
MARKETERS SEEN INCREASED ENGAGEMENT IN LAST 12 MONTHS
Choose the plan type that fits your budget
Buzz Mail pricing is simple, transparent and is designed to fit the size  of your company. 
That means, you don't pay per user, pricing is based on frequency of use.

 Email Sending Credits: 40,000

Email Lists: 10

Subscribers: 5,000

Subscribers per list: 500

Segments per list: N/A

Campaigns: 8

Automations: 1

Max file size per file: 2MB

Max upload size per file: 5MB

Import list

Export list

Email Templates

Form Tempates

Campaign Templates

AI Content Generation

Email Sending Credits: 180,000

Email Lists: 30

Subscribers: 15,000

Subscribers per list: 500

Segments per list: 20

Campaigns: 12

Automations: 20

Max file size per file: 2MB

Max upload size per file: 5MB

Import list

Export list

Email Templates

Form Tempates

Campaign Templates

AI Content Generation

Email Sending Credits: 560,000

Email Lists: 10

Subscribers: 5,000

Subscribers per list: 700

Segments per list: Unlimited

Campaigns: 16

Automations: Unlimited

Max file size per file: 2MB

Max upload size per file: 5MB

Import list

Export list

Email Templates

Form Tempates

Campaign Templates

AI Content Generation
Ready to take off? Start creating a buzz now